FARMERS' MARKETS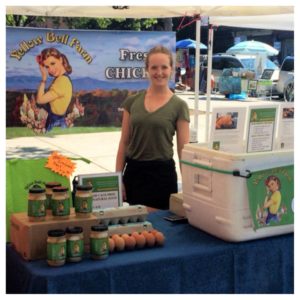 Come see us at these beautiful farmers markets each week and pickup your fresh, tasty Yellow Bell Farm whole chicken, delicious fresh eggs, our very popular Bourbon Chicken Liver Pate and our Chicken Bone Broth! 
WEDNESDAY MARKET 
Wednesday 8 a.m. to 4 p.m. Year Round
16th Street side of Union Square Park.
SATURDAY MARKETS
Greenwich Street between Chambers and Duane.
Saturday 8:00-3:00 Year Round
Subway: 1,2,3 to Chambers St.
Bus: M20, M2
Washington Park between DeKalb & Willoughby, Brooklyn
(Located along the southeast corner of Fort Greene Park)
Saturday Year Round 8:00 a.m. – 2 p.m.

9140 NY-22
Hillsdale, NY 12529
Saturdays May to November 2022
SUNDAY  MARKETS
Columbus Ave between 78th and 81th St.
Sunday Year Round, 9:00-5:00

Park Slope Down To Earth Market

5th Ave and 4th Street (in front of PS51)Brooklyn
Sunday Year Round 10:00-3:00 (usually open earlier)
Carroll St, between Smith and Court St, Brooklyn
Open Sundays, year-round
Market Hours: 8:00 a.m. – 3:00 p.m.
Parking Lot Theodore Fremd Ave,
Rye, NY
Open May – Dec
Sundays 8:30-2:00