PRODUCTS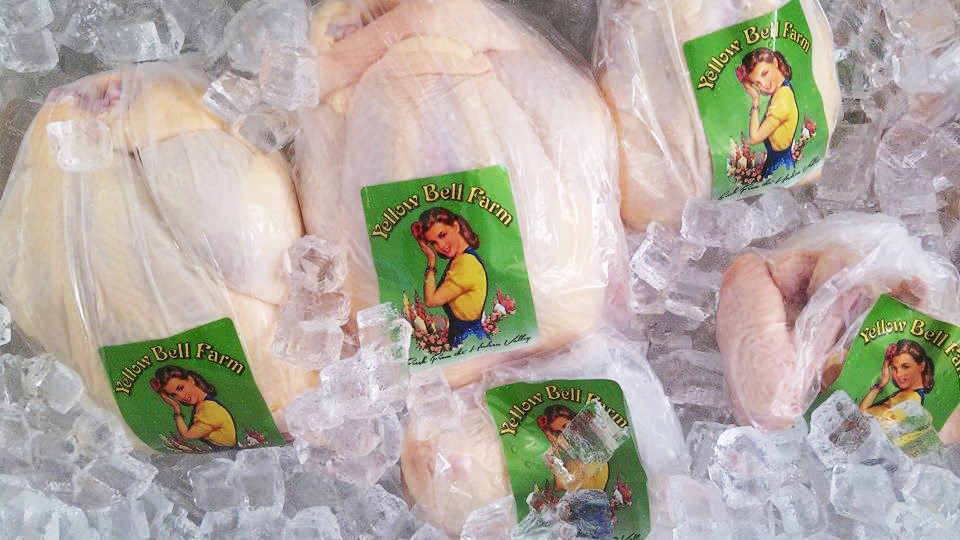 Yellow Bell Farm FRESH chicken.
 Whole chickens, boneless breasts, thigh, drumsticks, quarters, wings, liver, heart, and feet are available at our farmers' markets. We hand raise and prepare our chickens humanely in our own NY State inspected facility right here on the farm. Our customers tell us "they can taste the difference!"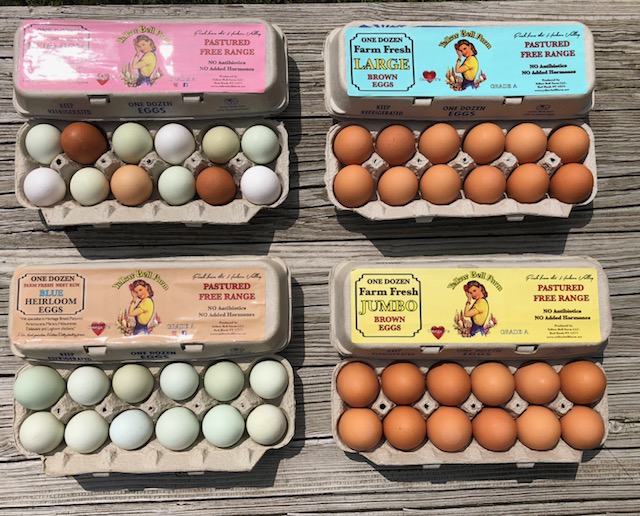 Yellow Bell Farm Pastured Eggs.
A dozen of our Heirloom Eggs come in a beautiful assortment of colors. Amauracana, Cuckoo Marans, French Dark Copper Marans, Welsummer, Delaware, and Leghorn… our beautiful Heritage Breed Chickens produce these unique eggs we are known for.  These tasty deep orange yolks, from our foraging hens on their green pastures, are sure to please. Solar powered fencing to keep out predators and rooster guardians in the flock make a safe haven for our hens.

Farm fresh Yellow Bell Pastured Brown Eggs! Our brown eggs have bright plump orange yolks with firm whites,  super fresh – perfect for poaching! Our brown eggs are laid by our happy, healthy, Rhode Island Red chickens.
Super fresh, pastured eggs from happy foraging hens…taste the difference!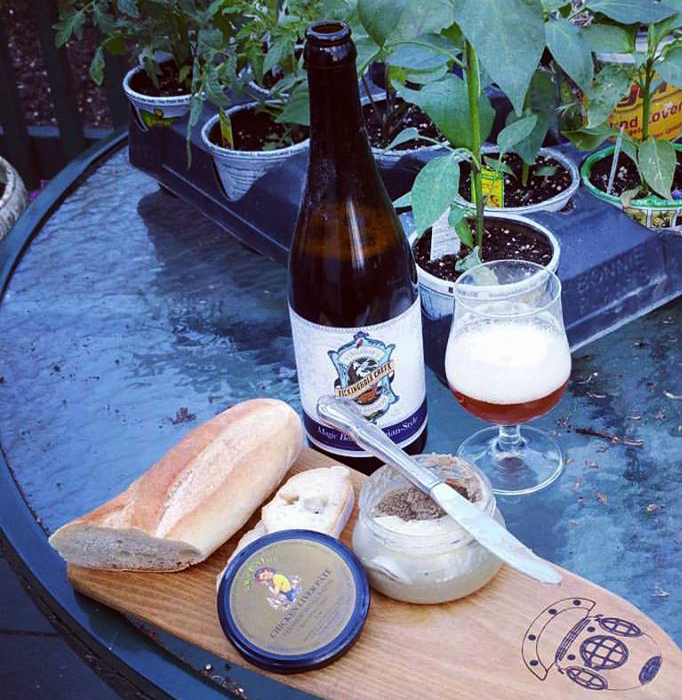 Yellow Bell Farm Bourbon Chicken Liver Pate'
Made with our fresh chicken liver, bourbon and sweet cream butter. Smooth and rich. Serve on your crackers, crusty bread, and even apple slices! Our loyal customers say…"it's amazing"!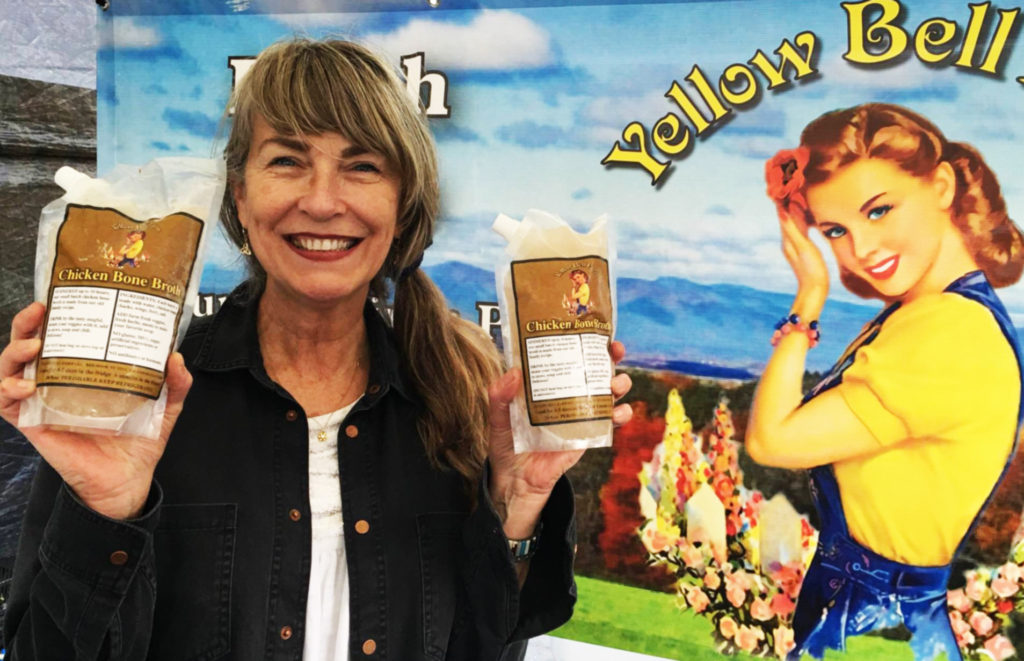 Yellow Bell Farm Chicken Bone Broth.
A delicious addition to our products – now available at all of our farmers markets and wholesale. Steeped up to 10 hours! using our fresh chicken bones for a nutritious chicken bone broth.  Enjoy by the cupful, add your own seasonings, fresh ginger, cayenne pepper…what ever suits your taste. It's a great base for soups, stews and sauces. Steam all your fresh veggies in it for a more nutritious, tasty meal. 
Packaged in a convenient 24 oz Pour spout re-sealable bag.  (This is a pure broth of chicken bones, water, a touch of sea salt nothing else added.)